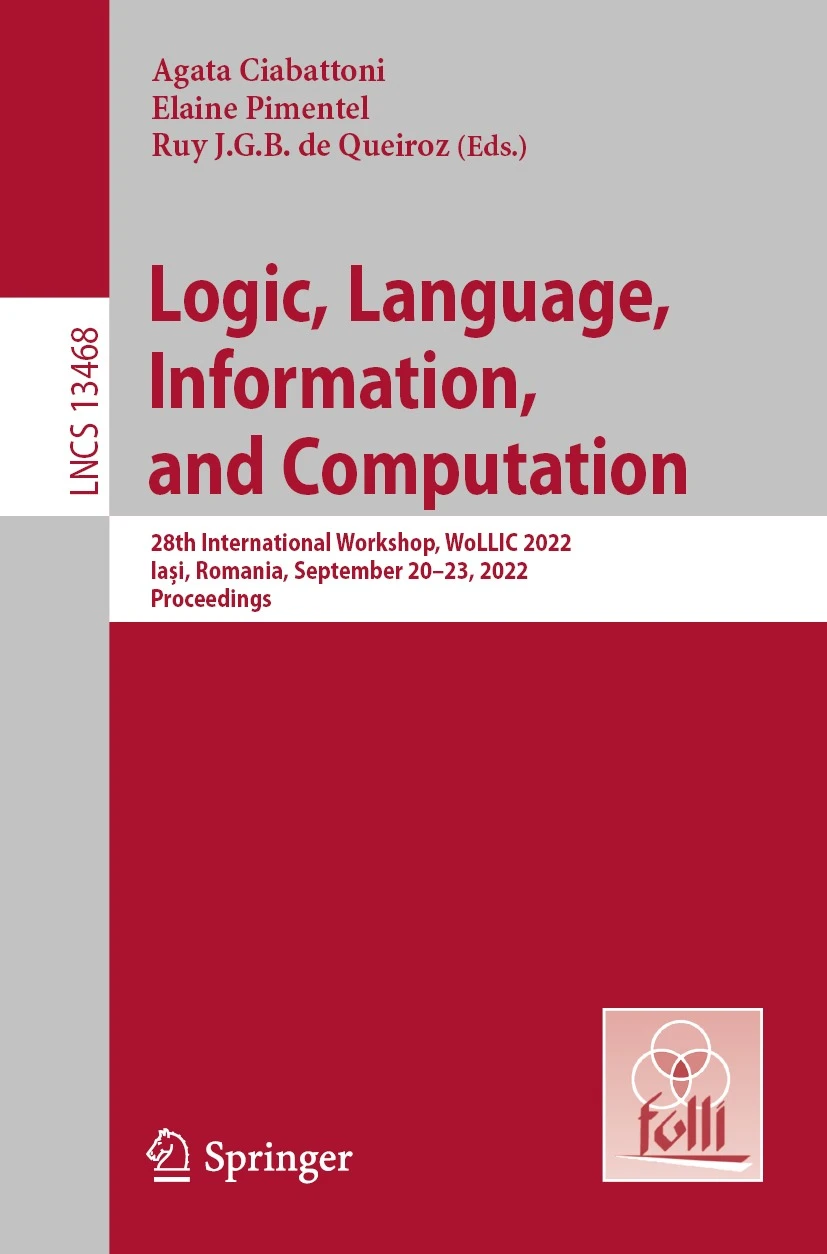 Proceedings of WoLLIC 2022
Agata Ciabattoni, Elaine Pimentel & Ruy J.G.B. de Queiroz (eds.)
Volume 13468 of Lecture Notes in Computer Science (FoLLI subseries) (ISSN 0302-9743 (Print) 1611-3349 (Online))
ISBN-10 978-3-031-15297-9
ISBN-13 978-3-031-15298-6
September 2022
Springer.
Product Description
Edited in collaboration with FoLLI, the Association of Logic, Language and Information this book constitutes the refereed proceedings of the 28th Workshop on Logic, Language, Information and Computation, WoLLIC 2022, Iasi, Romania, in September 2022. The 25 full papers presented included with 8 extra abstracts, 5 invited talks and 3 tutorials were fully reviewed and selected from 46 submissions. The conference aims fostering interdisciplinary research in pure and applied logic.


Last Updated September 8, 2022, 10:25am GMT-3.